a digitally led marketing agency with
.
approach.
Chalking Ideas Into Results
Are you looking to increase your revenue?
Our boutique team have been turning clicks into conversions for years in NZ, and now we are stoked to be able to offer our Australian clients the same results. We don't dilly dally with strategies that don't work – so you can trust us to fight hard for real results that mean more money for your business. 
data driven website design & development.
A website should not just serve as the main contact point for your established customers, your website needs to act as your primary acquisition tool in order to drum up new business as well. The dedicated team at Chalk n Cheese Digital utilises a data-driven strategy for your business requirements, and to support your short and long term goals. We tailor and build a carefully structured website designed to deliver real results that you can measure.
lead generation marketing strategies.
Our digitally-led lead generation strategy is ideal for service-based business in Australia or operating across both New Zealand and Australia. By utilising some of the digital channel giants we can drive real, relevant traffic to your website storefront and then work closely with you to generate quality leads for your business. 
ecommerce sales marketing strategies.
If your brick & mortar retail store in Australia sorely needs an online presence, or you want to increase revenue on your existing website – then we can help. We create innovative digital e-commerce strategies to help new or existing websites perform to their full potential, which translates into money. We harness the mighty power of Google and social media to deliver a sales-focused e-commerce strategy that works. 
here's why our clients love us
Here's a few non marketing related reasons to choose!
We take accountability for our results very seriously and refuse to drop the blame on someone else's head if something doesn't go to plan. Honesty is the best policy, and we promise to be your go-to team that you know you can trust while managing your services.
If signing onto a long contract is not on your list of things to do today, then not to worry. Chalk n Cheese offers flexible, short and long term contracts to suit your needs and budget. We provide a 3-month trial to prove we can deliver the leads that your business deserves so you don't have to worry about investing in something that does not work for you. 
So is our pricing. Our team knows that the 'best client' is not necessarily the one that spends the most money. In an inflated industry offering miracles for large stashes of cash, we charge only the hours needed to deliver the realistic and revenue-improving services you want. 
OUR CONVERSION FOCUSED APPROACH
we obsess over your bottomline so that you don't have to.
If you're after a company that can finally provide real leads and sales for your business, then you've landed in the right place. Chalk n Cheese is a strategic digital marketing company that revolves around improving your bottom line when implementing your customised digital strategy. We consider all possible digital channels when putting together a tailored campaign brief, and sometimes we will even recommend non-digital approaches to marketing where we find them to be advantageous for your particular business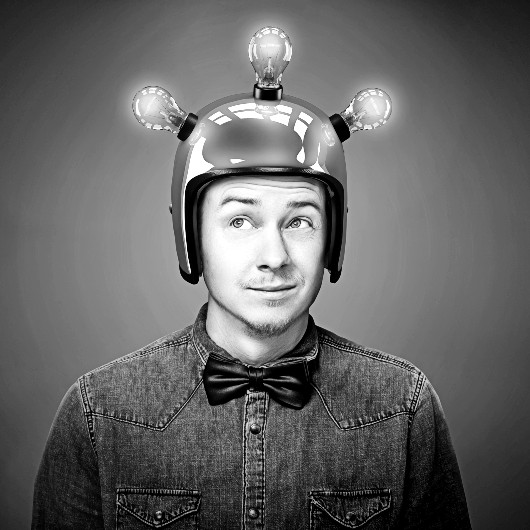 we live and breathe digital.
Our two directors have a combined 15+ years of experience in the digital marketing space, having worked on creative agencies, startup ad agencies, and the CRM platform. They've worked with a variety of clients from some of New Zealand's largest brands, as well as clients from small to medium-sized businesses. Both Chris and Brendon, our directors, are very invested and hands-on in the day to day management and performance of all of our client accounts. Their strong business and results-focused marketing perspectives are injected into every single strategy session to get the optimal results for your particular requirements. 
browse some of our case studies.
How we chalked up marketing campaigns for Snapper Shack franchises? get in touch We are the experts at getting the right customers to your door.
Read More »
talk to us about growing your business!